Main Content
About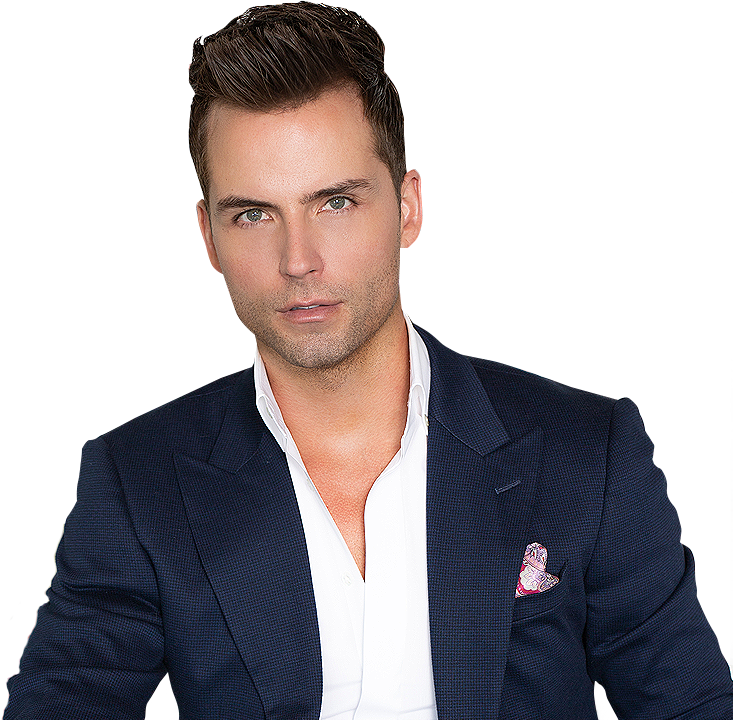 Bobby Boyd is a premier real estate agent servicing the affluent Los Angeles real market. A former fashion model for major designers such as True Religion, Versace, Calvin Klein, and Vogue, Bobby has a keen eye for style, architecture, and design. As a native Californian, Bobby has lived in multiple neighborhoods in LA and he offers a wealth of knowledge and expertise on the LA market. Bobby is married to his husband and fellow top-producing LA broker, Josh Flagg. Bobby has appeared frequently on the hit reality show Million Dollar Listing: Los Angeles.
Hi, I'm Bobby Boyd.
As the husband and life partner of one of the most successful real estate agents in the nation, a lot of people know me as the husband of Josh Flagg. However, there's a lot more to my story than just who I'm married to--even though he is the most incredible man I've ever met.
This is my story. My friends who know me really well might tell you that you could sum up the mystery of Bobby Boyd with two words: hamburgers and Hermés. I had humble beginnings, and even though I've enjoyed a lot of success today, I know that no matter how big you get, you are never too good for your roots.
Homemade Hamburgers
I grew up near San Francisco in a small beach town called Pacifica. Growing up in California, I had a lot of diverse experiences that shaped me at an early age. Not many people know this about me, but my home life was far from the glitz and glam you see on television when my husband and I are selling homes on Bravo's Million Dollar Listing. In fact, it's something that I don't really like to share with people, except for you of course.
While I won't spill all the tea, my childhood home was a place where I was provided for and taken care of, but it was shrouded in a darker side that also involved drugs and violence. While I was too young to understand it at the time, it was the perfect environment for growth because it made me resilient and taught me how to be self-sufficient.
I always loved going to my friends' houses, because a lot of their parents lived in gorgeous properties. I did not. Naturally, I wanted to fit in, so I learned how to think like my friends, while also working hard on my own with the goal of earning like their parents someday.
I think this is where my inspiration and my love for real estate began. I would daydream about one day living in a beautiful home and imagining how it would feel to pull into my garage at night and knowing that this was my home. Those visions got me through a lot of tough times. My childhood wasn't all bad, though. In fact, some of my most cherished memories come from my Mom. I can remember two of them vividly, and looking back, I think it would be fair to say that they shaped me.
My New Shoes
I started realizing my love for fashion and style when I was watching soap operas with my mom and I thought, "wow--these people look good". My mom was very creative and she would do her best to dress me like the actors on the show.
My mom had just purchased me a pair of these beautiful brown leather shoes and they looked great with several of my outfits. One thing that I will praise my mom for is the fact that no matter how tight money was, I always had new clothes every season. I was probably the only kid at my school who got new clothes when school began in the fall, heavier clothes around the holidays, springtime clothes for Easter, and clothes when school ended for summer break. It was just something that she did, and I just assumed it was a way of life. One of the best things she ever did for me, was she always prioritized my appearance. I adopted her commitment to my aesthetic as my own. Today, I'm really glad I did, because I think that is what led to my decision to become a professional model (more on that in a minute).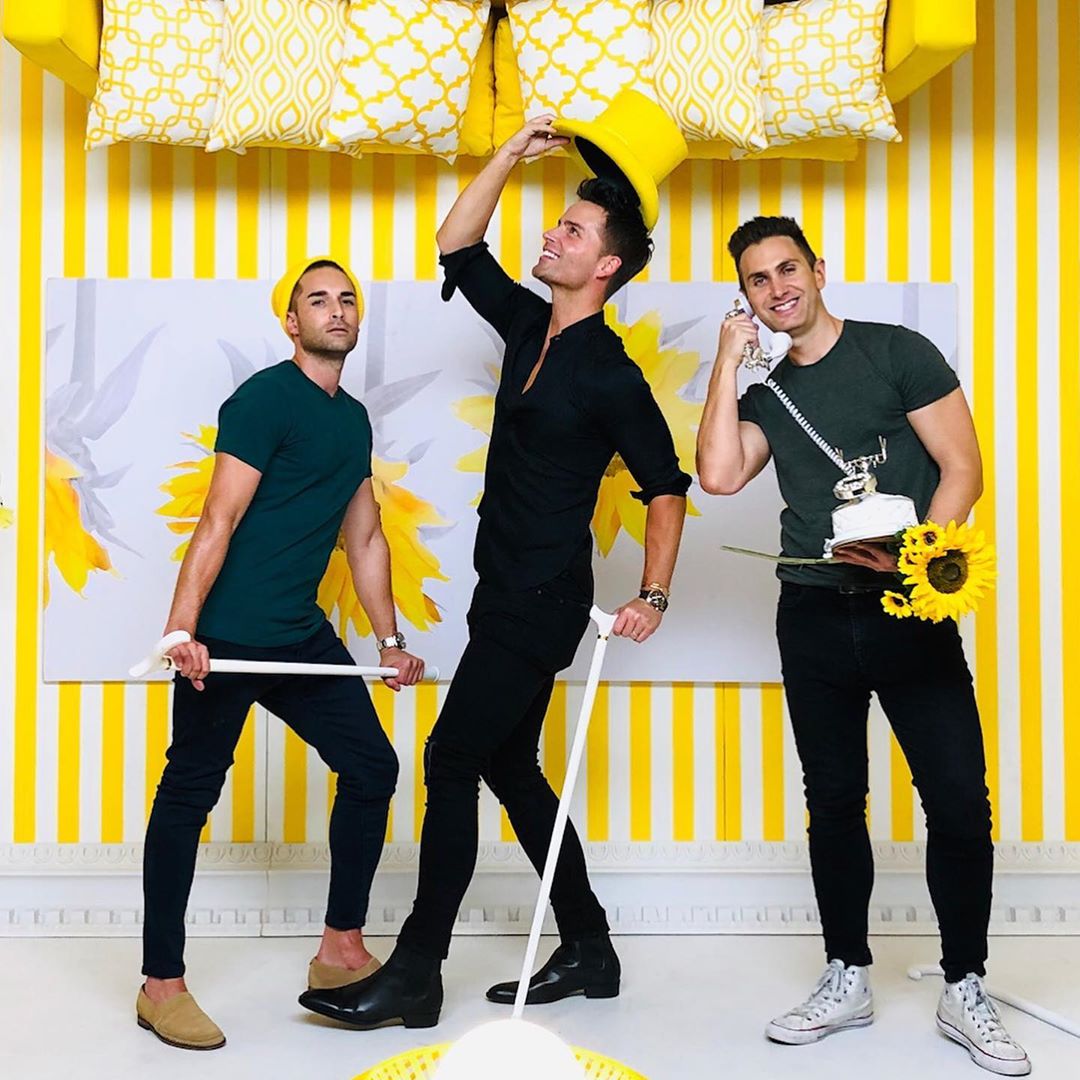 I scuffed my brand new shoes all over the pavement at school a few days later. They were never going to look as good as new, but they were definitely still wearable. As soon as my mom found out, she rushed to the store and bought me a new pair. I can still remember how upset my father was because he just couldn't wrap his head around why it was so important to her.
I always thought that that was a good metaphor for my family life: there wasn't enough money for the big stuff, but the little things--the small attention to details--were always a priority. I think that is something I still carry with me today.
The North Pole
Aside from just getting me clothes and making sure that I looked good, my mother had a genuine love of making the house look great as well. She would go to extravagant lengths to make sure that our home matched whichever season it was. Halloween became a time when glowing jack-o-lanterns and broomsticks lined my family home. Christmas literally looked like the North Pole. It was here that I learned the art of entertaining, and the art of presentation.
A business deal (whether it's a waiter selling an entree at a restaurant, a model posing for a fashion ad, or a real estate transaction) always needs to have a great presentation. It's vital to the strength of the deal, and it makes the customer feel great about doing business with you. This is one of the most important life lessons my mom could have ever taught me, even though she thought she was just decorating the house!
Today, I love to entertain guests in my home. I decorate, I spruce things up and I get into the spirit of the season to help my guests feel transported into another world.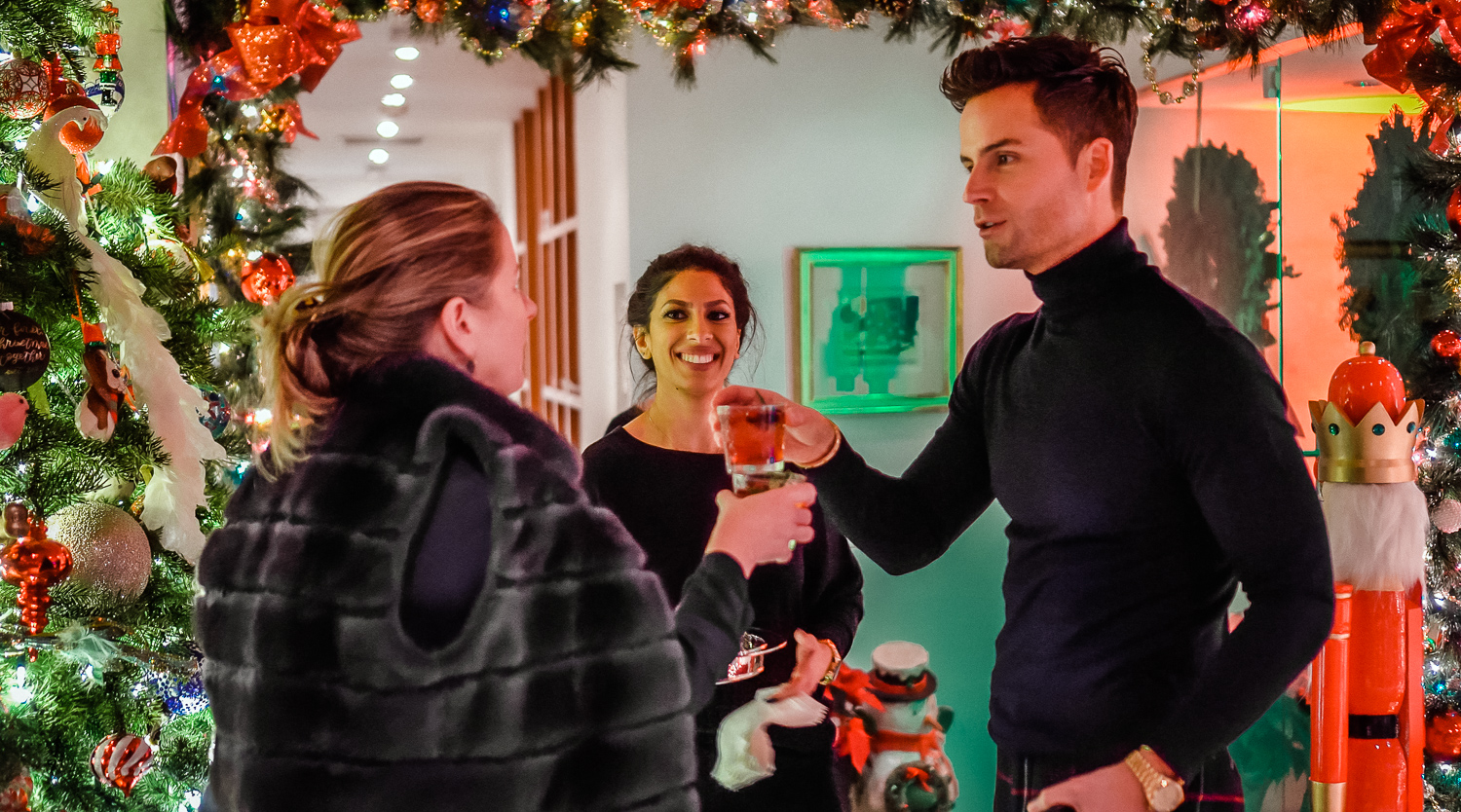 This extends into my work with clients in real estate. I want my clients to feel like they just stepped into their dream house, every single time I show them a listing. It requires precise attention to detail and presentation that merits a lot of extra effort. But just like my mom making my childhood holidays special, I've found that it is always worth it.
Becoming a LifeSize Ken Doll
At fourteen I was ready to enter high school, and I remember talking to my friends about which colleges they were thinking of going to one day. A lot of them boasted about how their parents had gone to prestigious Ivy League schools. I knew I wanted to go to college to earn more money than my parents did, but there was just one problem: college is really expensive--even back then. (Okay, I'm not that old!)
So at the ripe young age of fourteen, somehow I got the bright idea that I could model for money to start saving for college, and that's exactly what I did. To my surprise, it worked. I took myself to a casting call and the rest is history. I was working for designers I could never afford. It was a dream come true. I was lucky to have some fantastic agents who took a chance on me as an up-and-coming talent. Thanks to them, I was able to make a name for myself by booking gigs with places like Macy's and Nordstrom who paid more than some of the big-name designers and helped me to get my feet wet in the industry.
Considering that my first shoot was an abysmal failure, I'd say I'm lucky to have made a career out of modeling. I remember having thirty people around me for the first time and it felt like everyone was waiting for me to make a move. I was frozen! It was like I had stage fright and forgot my lines. I had no idea that models actually had to pose and come up with stances to sell the shot. I was pretty naive. Eventually, I got the hang of it and I started booking gigs with major photographers once I moved to LA when I turned twenty.
Despite enjoying some success, I always felt like an outsider. I just used my personality and got booked for gigs. Most people think that modeling is a glamorous job, and while certain aspects of it can be, it's still a job. For instance, what most people don't realize is that it is very physically demanding. You are constantly traveling, expected to be on set early in a foreign country, jetlagged and in a different timezone, staying in economy hotels, and eating cheap food while still being asked to look your best and be easy to work with!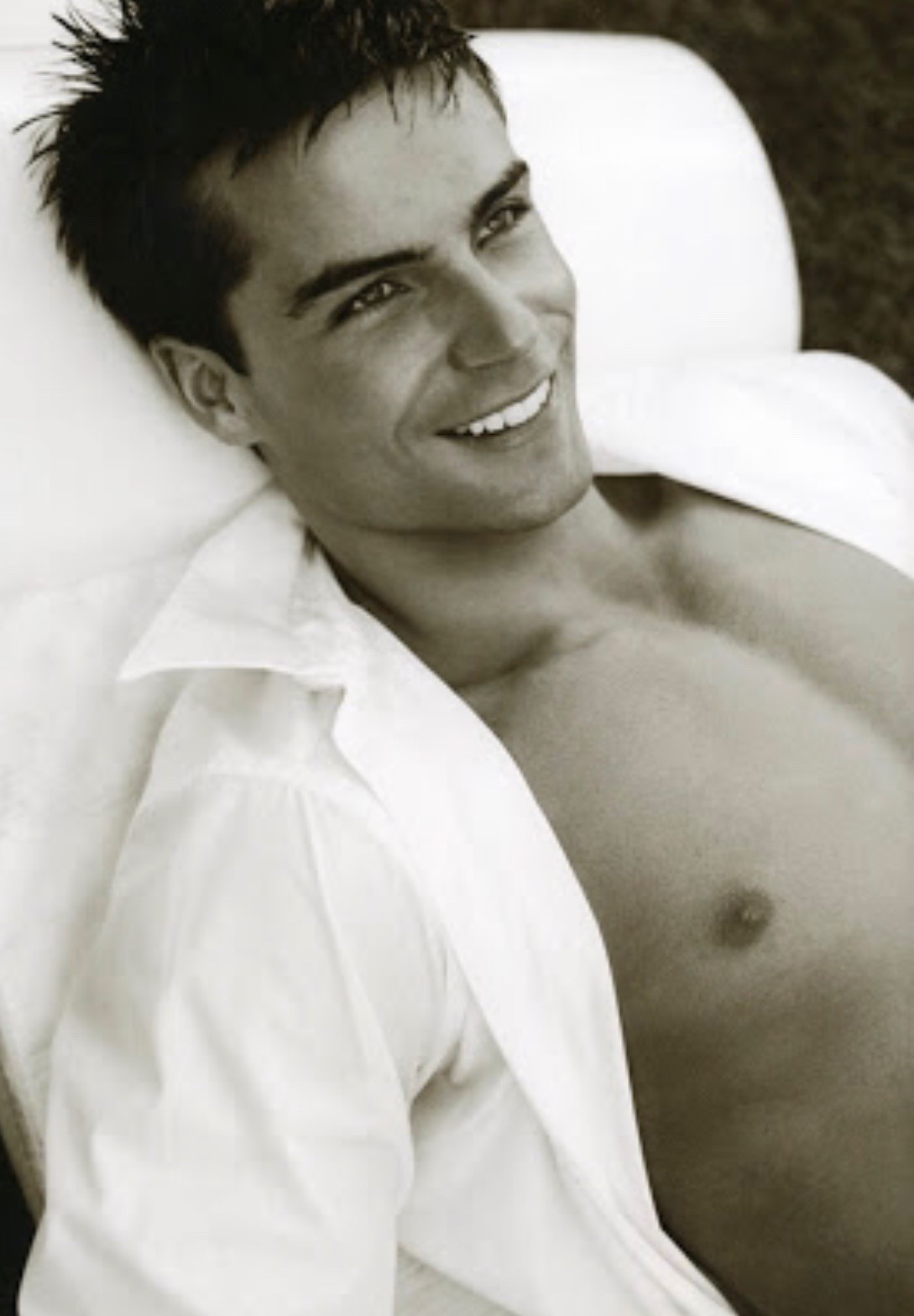 Luckily, I had a great run with modeling, which I am very thankful for, but it was far from glamorous. I knew that I needed to make a transition, so I took a sales job in order to help pay some bills, and ease my way out of being a model.
Knock, Knock
When I first moved to LA, people who met me thought that I was unapproachable and a bit aloof. They assumed by the way that I dressed that I came from money, which was obviously not true.
In the 15 years, I've lived in LA, I've rented and bought in a lot of different places such as West Hollywood, Miracle Mile, and Beverly Hills. I have pretty extensive firsthand knowledge of the neighborhoods that get a lot of traction in the market. I even had a brief stint in Koreatown (oh, the joys of being 20), but for obvious reasons, I don't really brag about that to clients!
After deciding to leave modeling behind me and feeling the effects of early-onset corporate burnout, I went back to my roots. I always had a love for real estate and had started out doing some on the side at Sotheby's even while I was modeling in my early twenties.
Modeling had taught me to start small and work my way up through personality, hustle, and determination. I had built up a pretty great network of friends and, naturally, I leveraged this to get my first sales.
My first home was a $6.5 million dollar sale, that I got at a dinner party--not bad for a rookie! I quickly learned that my ability to present listings and make clients feel special gave me an upper-hand in the industry. My experience in paying attention to detail was paying off!
One of the things that I've been told separates me from other agents is that I'm very relational as opposed to being merely transactional. It's not about the sale for me, it's about the people I'm helping to find their dream home.
For a lot of agents, it's about the glitz and glam, for me, it's about helping my clients get what they want. I'm the one making the calls from start to finish. I write all my own offers, counters, and even do my own marketing. I'm very involved and hands-on in that regard.
One of the key tenets of my work in real estate is the fact that people like doing business with people they like. I got booked as an upcoming model because I was nice to everyone. I had photographers and agents telling me that a lot of me getting the job was more about my personality than about how I looked, which as a model, says a lot.
As an agent, I embody a very similar philosophy: I love to entertain and make things personal and I love seeing people feel like they are understood--like someone in the City of Angels actually gets them.
Whether it's hamburgers, or Hermés that my friends, clients, and guests like--I'm always there to make memories with them.
One of the things that my mother taught me is to cater to whatever people like. She always made sure that we had my favorite things on hand for me, and it made me feel very special. Clients are no different, they like to feel special as well.
Modeling taught me that as long as you are making new connections, continually being nice to people, and doing everything you can to sell in an authentic way, it will be received well. While this may sound like a bit of a stretch, having the ability to convince people who look at an ad to buy a product isn't a whole lot different from convincing a client to take the best deal for them--it's all about confidence and being yourself. In modeling, they say the camera doesn't lie, and neither do real estate clients. Real estate (especially in LA) is a cutthroat industry where people will tell it to you like it is.
My Husband Wears Hermés
Even though Josh and I had crossed paths before, I didn't really know him very well when we first started dating. At first, it seemed like a dream come true: we were both in the same industry, we were both into similar things, and we both lived in the same city. But when he proposed to me in Paris at a popup flash mob, I knew I had finally lived to see one of my wildest dreams come true!
In the early days keeping up with him was a challenge, and I guess it still is some days! His ambition and drive for going after what he wants is uncanny and you never know what you are going to get.
When most husbands wake up in the morning they have a to-do list and when the alarm goes off that's what is going to happen.
Being married to Josh, I've found that the term expects the unexpected applies.
Josh may wake up and want to go on a mini-trip to another country. Or, he may want to go meet up with an old friend for lunchtime drinks at a famous diner in LA--anything is up for grabs with Josh Flagg!
One of the most important things about our marriage is that we are both proud of the fact that we have been fortunate to play our small part in helping to set a good example for the younger LGBTQ generation. Visibility is so important, and it has been extremely gratifying to read what people have written to both of us because of the show on Bravo. Knowing that we might have inspired just one couple to feel like they can be unapologetically themselves makes us both incredibly happy.
The Keys to Your Dreams Are in Good Hands
I only eat homemade hamburgers if they are served on a Hermés silver platter. Of course, I'm only kidding when I say that, but there's a bigger point that I'm trying to make with that statement. At the end of the day, my job all boils down to helping you do what you like, in a place you love to do it at. If you are buying in Los Angeles, then you are most likely looking for an agent who understands that at the end of the day you are a person who will love to have their creature comforts, just like how I like to curl up on the couch with my dog and watch a good RomCom.
As an ambassador for living the luxury lifestyle, I want to be a strong advocate for living a life that is both comfortable and exciting because at the end of the day it's about living the type of life that makes you happy. As my experience has proven to me, taking care of clients is all about learning what makes them feel at home. As an agent, I get to be a personal concierge and open the doors to one of the most important pieces of your own luxury lifestyle: your home.
Client satisfaction and creating a personal experience are very important to me, and I strive to work with you to uncover what is important to you so that you can get the home you've always dreamed of having!